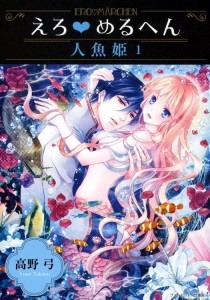 And here is the bonus material that was in the physical manga!
I'm also currently lettering chapter 5 to Yajuu Kanojo. Kinlyu helped us by translating that chapter! Yay~ Thank you so much! Look forward to the release in a few days. Most likely next week.
Gou's script is still currently being QCed by Thestripedone. So much history stuff going on in this chapter! So we hope to start typesetting that next week. Kyrakyra helped translate Gou and she's also working on the next chapter for us!
So I'm hoping to get these out:
Yajuu Kanojo chapter 5
Gou – Himetachi no Sengoku chapter 7
Chichikogusa chapter 6
Virgin Ripper chapter 17
Chichikogusa Volume 1 Bonus Material
Erotic Fairy Tales: The Little Mermaid Vol 6 Chpt 12 Bonus – Read Online
Erotic Fairy Tales: The Little Mermaid Vol 6 Chpt 12 Bonus – Download