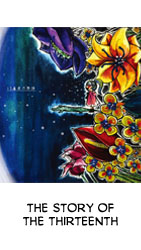 A very short story we decided to do. It's pretty simple and even we don't really fully understand the story well. It was interesting to say the least. Plus we like picking up odd stories once in awhile. =D
Would like to say thank you to our donor yesterday! So thank you!
 We hope to release Black in a few days.
The Story of the Thirteenth – Read Online
The Story of the Thirteenth – Download