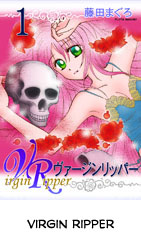 Heh…Hikari and her huge misunderstanding about the Principal.
Wow this is the last chapter to volume 6! Woot! Only 4 more volumes to go…
We are thinking of taking a few weeks break from releases. Mostly because family is visiting and our youngest son's birthday is coming up. We'll see!
Virgin Ripper Vol 6 Chpt 22 – Read Online
Virgin Ripper Vol 6 Chpt 22 – Download