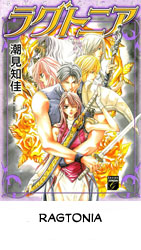 Originally this was to be a joint with Transient Mirage. But I haven't heard from them and they've had my volume 3 raws since the end of 2013.
Thestripedone being wonderful knew I had been waiting for years for this series to be finish, went ahead and translated volume 3 and 4 for me as a Christmas present last year. I thought it would be a waste to not use his translations and since I bought the manga for myself. I decided to just go ahead and work on the title. He's also been resting and hasn't translated anything the past few weeks so I've been free.
Please enjoy this series! It's one of my favorites!
Ragtonia Vol 3 Chpt 11 – Read Online
Ragtonia Vol 3 Chpt 11 – Download