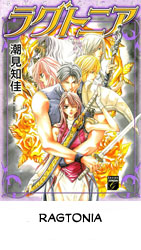 This chapter makes my heart flutter!
And sorry about the later release. I forgot to release it yesterday because we were so busy. Thestripedone will be gone for almost 2 weeks but he translated some Kero Kero Chime and he even finished QCing chapter 14 of Gou for me.
Please enjoy this chapter! I know I did.
Ragtonia Vol 4 Chpt 15 – Read Online
Ragtonia Vol 4 Chpt 15 – Download