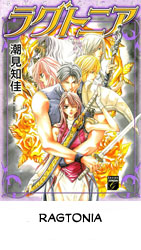 Many thanks to Abigail for their wonderful donation! I was able to buy both volume 5 of Chichikogusa and Takano's Courtesan title with some left over!
We have finally reached the end of Ragtonia! I hope you all enjoyed it as much as I have! Most of the thanks should go to Thestripedone for translating it for me! He knew I've always wanted to finish reading it when I mentioned reading the first volume with it was published in English years ago at the bookstore. Then the publishers closed it's doors.
Anyways please enjoy the end of this long journey!
Ragtonia Vol 4 Chpt 18 – Read Online
Ragtonia Vol 4 Chpt 18 – Download