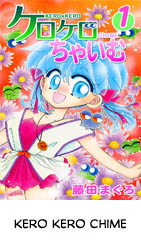 I don't have much to say asides enjoy the silly amusements.
I do want to mention that Thestripedone JUST finished translating the next chapter of Virgin Ripper. While I was in the kitchen I heard a smack. Just to hear him laugh afterwards. He had smacked his head with his hand. Anyways it was because the identity of the school's principal was reviled.
So we now want you readers to figure out who you think the principal is. The first person who figures it out gets to chose which 2 chapter projects they want Thestripedone to work on.  You have until I'm done lettering the chapter to figure it out! I will pm the winner so please include your e-mail. You may only choose our current titles. Red Riding Hood and Scattered Courtesan are not an option because no new chapters are out yet.
Enjoy!
Kero Kero Chime Vol 03 Chpt 17 – Read Online
Kero Kero Chime Vol 03 Chpt 17 – Download