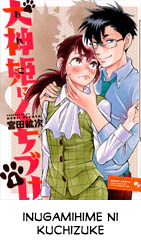 Wow we are now half-way done with this series!
Again many thanks to Ferdverel! And I hope she has a very wonderful vacation! So she'll be busy for a few weeks and probably wont be able to translate during that time.
As for Thestripedone and I, because it's summer we will be gone too to visit relatives. From June 26-July 13th we'll be gone. We'll try and get a few more chapters out next week but a few titles may be pushed back to next month and the month after.
Please enjoy!
Why Not Be My Dog? Vol 3 Chpt 12 – Read Online
Why Not Be My Dog? Vol 3 Chpt 12 – Download