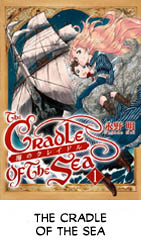 Here's the last chapter in volume 2! I was planning on releasing it yesterday but TheStripedOne didn't get to it until just a few minutes ago so I'm releasing it now.
I have about half of Why Not be My Dog lettered and 14 pages left to clean on Scattered Courtesan. I've also had a lot of actual work the past week which is why I'm behind. Sadly I will only get more busy for the next month.
Otherwise please enjoy this chapter!
The Cradle of the Sea Chpt 11 – Read Online
The Cradle of the Sea Chpt 11 – Download