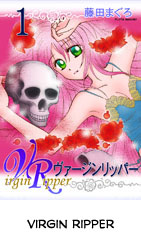 Wow this series has finally finished. It was the first title that started Antisense Scans and it took us 5 years to finally finish it.
Thank you for those who have been reading this series since 2011 and sorry that it took us so long to finish it.
I hope you enjoy this bittersweet/happy chapter of Virgin Ripper.
I also went and purchased the last volume to Beauty! and yes the final volume to The Cradle of the Sea.
Virgin Ripper Vol 10 Chpt 38 – Read Online
Virgin Ripper Vol 10 Chpt 38 – Download