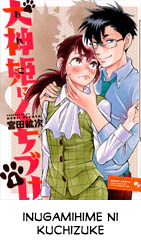 Woot! Kazura leveled up!
I got this done as fast as I could. Tomorrow we'll be gone until the 30th. I had hoped to finish Be My Dog this month but sadly it will just have to be next month. I wont have a pc to work on, so this will probably be the last release of the month.
I hope everyone enjoy the holidays!
Enjoy!
Why Not Be My Dog? Vol 6 Chpt 22 – Read Online
Why Not Be My Dog? Vol 6 Chpt 22 – Download