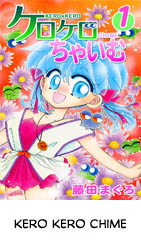 Okay here's our first release for this month! Please look forward to a lot of releases for the next few weeks!
We have a few things lined up for this month! The Little Mermaid, Chichikogusa, Kagome Kagome, Do Something Honey for Me, a few one-shots, and maybe more if time allows! Be sure to vote on what you want us to work on for next year too!
I also wanted to mention that I added $50 into the donations as I was paid in ad revenue! Half of it went towards website costs. =) So yay!
Kero Kero Chime Vol 1 Chpt 6 – Read Online
Kero Kero Chime Vol 1 Chpt 6 – Download