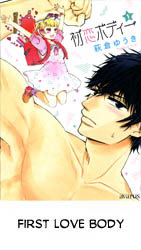 Woot second chapter of male muscles!
Many thanks to Katrina for their donation! It'll go towards our other current titles instead of Cradle of the Sea since we have all the volumes. =) Glad you like the series though!
We know we're pretty behind on releases. We'll try and catch up but it's not guaranteed. We're leaving on the 17th to visit family until the 31st of this month. We'll try and get as much released as we can!
First Love Body chpt 02 – Read Online
First Love Body chpt 02 – Download